Training in food microbiology and legal requirements according to VO (EG) 2073
Regulation (EC) No. 2073/2005 on microbiological criteria for foodstuffs and its intricacies is clear to you and your food company?
If not, we offer you our seminar on the microbiology of food. It contains all information on microorganisms and the current legal requirements (e-learning and online course).
We explain the legal provisions in the food law as well as topics around Food hygiene, microorganisms and pathogens. 
The aim is to give you the specialist knowledge you need to implement a microbiological test plan for food to give in your company. In this way you prevent your food from containing undesirable microorganisms. This supports you regarding your food safety.
Our Food Microbiology Online Course is:
Book now:
1 x Willkommens-Set
1 x e-learning
2 x online training (2 days)
Next available date:
E learning: Start flexible
Day 1: 04.07.2023 – 09:00-12:00
Tag 2: 06.07.2023 – 09:00-12:00
(other dates on request)
In a nutshell: In this further training we deal with the following topics:
The most important pathogenic germs in dealing with and with production of food
Reading and evaluating laboratory reports, for example to determine the number of germs
Compliance with official reporting requirements, for food and environment
requirements Raw Material Specifications to reduce the risk
Possible legal consequences in case of deviations
creation of test plans for environment and food
All information on food microbiology training and legal requirements according to Regulation (EC) No. 2073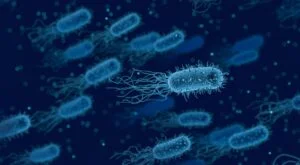 Die Schulung "Lebensmittel-Mikrobiologie und gesetzliche Vorgaben nach VO (EG) 2073" umfasst das E-Learning "Unerwünschte Mikroorganismen in Lebensmitteln" (ca. 60 min) mit Grundlagen zu Mikroorganismen und two online courses (je 3-3,5 Stunden). Diese werden von unseren erfahrenen moderated by practical trainers on food safety.
Unsere Fachfrau zum Thema Mikrobiologie ist Dr. Andrea Dreusch. Sie erhalten vor der Schulung ein Willkommens-Set, das unter anderem eine Probe Biofilm-Spray enthält. Außerdem erhalten Sie die Seminarunterlagen als PDF.
Benefits of our online training
Content and topics of the seminar on microbiology of food and legal requirements:
Introduction to the most important pathogenic germs in food processing and manufacturing: How to recognize dangers for contamination

and V

arise 

Food production requirements

and the processing. This ensures quality assurance.

Create microbiological test plans:

This is how you check the contamination of the environment and food with unwanted microorganisms. Work based on practical examples and templates for later self-monitoring in the food company.

Raw Material Specifications: Here's how you can microbiological

 (Implement) specifications for suppliers

Reading and evaluating laboratory reports on microorganisms

based on certain criteria with practical examples from food safety

Comply with official reporting requirements according to VO (EG) 2073:

 for food and surfaces
Plan time for the preparation and follow-up of the appointments.
Target group of the training for food microbiology
In general, the training is aimed at Employees of food companies and food manufacturers. In particular, the following professional groups are in demand:
Food hygiene quality managers/officers, hygiene officers, HACCP team leaders/members
Specialists or executives from the food industry, gastronomy, community catering, the food trade
Food control professionals
Food safety auditors
The seminar is suitable for food businesswho more about Microorganisms in food and legal requirements want to know. This allows you to both minimize risks and lay a good foundation for your microbiological self-control of food hygiene create. Through the seminar your improve quality assurance, by telling you about food microbiology aufklären und Ihnen alles für Sie Relevante zur Regulation (VO) (EG) 2073/2005 convey.
In this way you are optimally prepared for food law and can declare war on unwanted microorganisms, bacteria and germs in the future with your hygiene basics.
Benefits of the Food Microbiology Seminar
If you manufacture food, you have a legal obligation to use an effective Monitoring system for microorganisms in food according to VO (EG) 2073 build up. In this way you protect your customers, your employees and of course yourself. We support you in the "Food microbiology and legal requirements training" with a lot of specialist knowledge and practical implementation examples in order to meet these legal requirements of food law and to avoid negative consequences impede.
Frequently asked questions about food microbiology training
Approx. 90 minutes for the e-learning
Approx. 6.5 hours for the online training (including breaks), training in two parts of 3-3.5 hours each
Important: Ensure an interference-free environment and stable Internet access from the PC.
After you have completed the training, you will receive a certificate for successful participation in the food microbiology and legal requirements VO (EG) 2073 training course.
Book directly through this website or ask one Booking on account among info@praxistrainings-lms.de on.
If you would like to book the training for several people, please send us an email info@praxistrainings-lms.de. We are also happy to offer the training as an in-house training course.
Your experts in food microbiology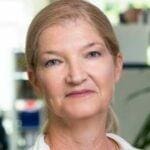 Andrea Dreusch
subject matter expert
Food microbiology is my passion. As a former laboratory manager with her own laboratory and a wealth of experience in advising companies, the topic has never ceased to fascinate me.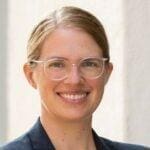 Jennifer Ziegler
Owner & Trainer
Lebensmittelsicherheit und Schulungen sind meine Leidenschaft. Ich stelle sicher, dass fachliche Schulungsinhalte so vermittelt werden, dass sie verstanden und genutzt werden können.
Would you like to book on account as a company? No problem!
Other food safety training courses: