Cost-free download: Profile
Listeria monocytogenes in food
You work in the food industry and want to avoid the risk of contamination Listeria monocytogenes minimize? Expand your knowledge with our detailed profile, which summarizes all the essential information about this pathogenic germ.
What you will find out in our profile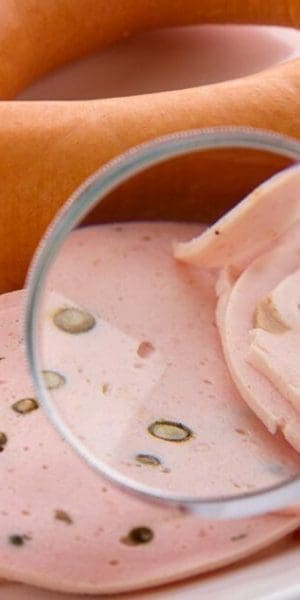 symptoms: Learn the symptoms of listeriosis disease and understand how it can manifest.
Origin and growing conditions: Discover where Listeria monocytogenes comes from and under what conditions they grow and multiply.
Statistics on the frequency of illnesses per year in Germany: Stay informed about the current situation and the frequency of outbreaks in Germany.
Routes of infection: Learn about the different ways infection can occur.
risk foods: Identify foods that pose an increased risk of contamination.
prevention: Learn preventative measures to help reduce the risk of infection.
Best practices for food handling: Get valuable tips to ensure safety when handling food.
Your path to safe food handling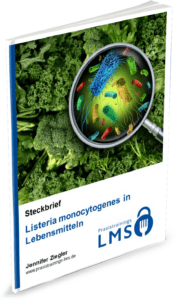 This 1-page profile is an essential resource for food industry professionals and anyone interested in learning more about food safety. Download the profile now for free and take a step towards safer and more informed food handling.
Enter your email address in the "To: Email" field and you will receive the profile. At the same time we trigger a registration for the newsletter. 
Looking for comprehensive training on listeria in food?
Discover our specialized training courses on the topic Listeria monocytogenes, perfectly tailored for different skill levels and roles in the food industry. Here you will find the ideal training courses for specialists and managers as well as for employees and team leaders:
1. Blended learning course "Listeria monocytogenes management training"
target group: Professionals and executives
This in-depth course combines E-learning with Live online training, which will be held in three dates. It is ideal for specialists and managers who want to expand their knowledge and create a solid foundation in dealing with Listeria monocytogenes.
2. E-Learning "Listeria Awareness"
target group: Employees, team leaders and newcomers to the topic
This E-learning course is perfect for team leaders and employees who want to gain a basic understanding of the topic. It also serves as an excellent introduction to the subject for anyone interested in learning about food safety and hygiene.
We regularly update our food safety downloads. Our newsletter will keep you up to date. Therefore, with your order you trigger a registration for the newsletter. The deregistration is possible at any time.